Send and Receive Payments
The XRP Ledger supports several types of payments, this tutorial describes the most basic one, direct payments from one account to another. With the more advanced payment types, you can for example tap into liquidity on the decentralized exchange to send cross-currency payments.
To send a payment from your connected wallet, open the Send page and enter a destination address or PayString. You can also scan a QR code to fill the destination adress. If you're sending a payment to a cryptocurrency exchange, please remember to enter your destination tag.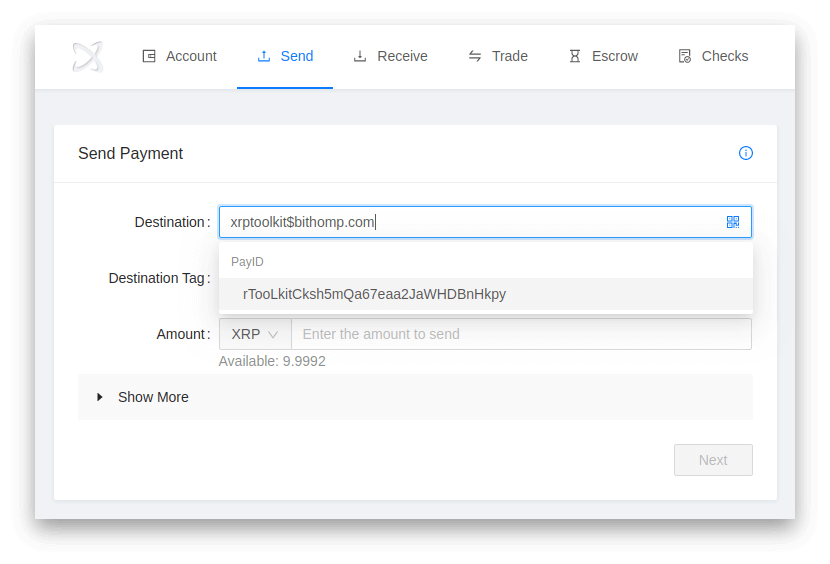 After entering a destination address, XRP Toolkit shows details about the destination account including its activation date and what assets it accepts. Verify that the destination details match your expectations, then enter your desired amount and click the Next button.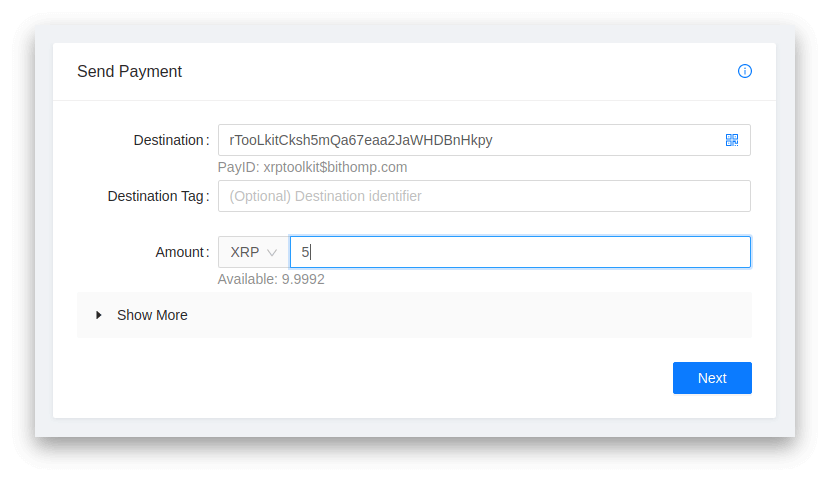 To instead receive a payment to your connected wallet, open the Receive page and scan or copy your address. Give your address to the sender or if you're sending to yourself, enter it in the sending wallet or interface.